$books='guru enlightenment'; ?> $books='robert+monroe'; ?>
You are here:
Index

Nonduality & Spirituality

Guides, Gurus and God-Beings


Welcome!
Click on me and I will take you to one of the Life Guides.
May they be greatly beneficial for you.
Random Guide/Guru/GodBeing
Robert Monroe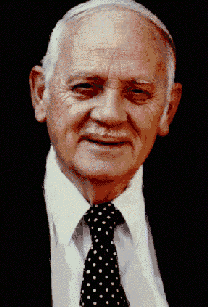 USA
. (1915-1995 AD). Out of body experiences.
"There is a special "energy" called "loosh" which is precious and wanted by some somewhere. One of them who collect this energy created a place to grow this energy: The earth. The evolution that has taken place on earth is just modifications this creator did to get more and higher quality of loosh. This was provided by animals who are fighting, during a fight for life, and when ending a life span, loosh can be harvested. But the most loosh can be gotten from the humans; the creator had implanted a part of his own into these humans. When they have feelings like lonelyness, desire, parent's love, grief etc., the highest quality distillated loosh can be harvested, which is by far better than any other raw loosh." Loosh-rote ("Far Journeys", part 2, chapter 6) summary:
www.MonroeInstitute.org/
You are here:
Index

Nonduality & Spirituality

Guides, Gurus and God-Beings