$books='spiritual+logic'; ?>
You are here:
Index

Nonduality & Spirituality

Guides, Gurus and God-Beings


Welcome!
Click on me and I will take you to one of the Life Guides.
May they be greatly beneficial for you.
Random Guide/Guru/GodBeing
Wolter Keers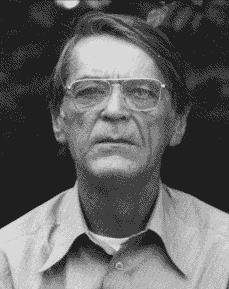 Dutch
. (1923-1985 AD). His spiritual teacher was Krishna Menon.
"If you, you, you just don't do anything; if you just allow yourself to dissolve in the love that you are in the deepest part of your being, all other problems are solved. Then, the way that we call Jnana Yoga is as light as a feather and you would never again pose questions about easy and difficult."
"The person is only imagination."
"Real happiness is invisible. It is freedom itself and that means that happiness is not determined by the feelings that happen, but by standing apart from the feelings. Exactly as the sky is not influenced by the clouds passing by at a certain level, and entirely independent of whether they are beautiful or ugly clouds. Space remains space, and in our comparison that is happiness, the space that remains unmoved even if such ugly clouds are drifting by."



ods.nl/am1gos/am1gos7/index.php?wk_konijn_us