$books='kabbalah'; ?>
You are here:
Index

Esoteric Wisdom


Transformations
The transformation between base 3 and base 2. By this method the positions of the 64 permutations of yin and yang can be derived from the 27 permutations of yin, yang and tao.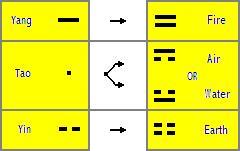 Is this an example of atlantean mathematics?

You are here: Index

Esoteric Wisdom


Seach for hexagrams on Amazon!